2017
A Brief Background........
"The fusion between your guitar, the song and your voice is truly stunning and compatible, I really do love the way you sing"
Les Reed OBE
Les is really part of the music business establishment, composing, conducting, a great musician, he has written very many hits that have become household names.
...................................
"We just loved listening to your music, playing and passion, I can't wait to see you perform again"
Ray Williams
Ray discovered and managed Elton John and put him together with Bernie Taupin, then managed Jeff Lynn,
Gerry Rafferty and many more. Duncan has teamed up with Ray and his company, Crumbs Music Media.
Duncan is on the featured artist page with a playlist of 12 original tracks, please click on crumbs link here to listen.
.................................
"Duncan has written some lovely songs and he deserves the exposure"
Big Jim Sullivan
guitar Legend !
......................................
"Duncan McKenzie is a striking talent"
David Quantick
music journalist, TV presenter
Listen to Duncans music, click soundcloud below........
https://soundcloud.com/duncan-mckenzie-music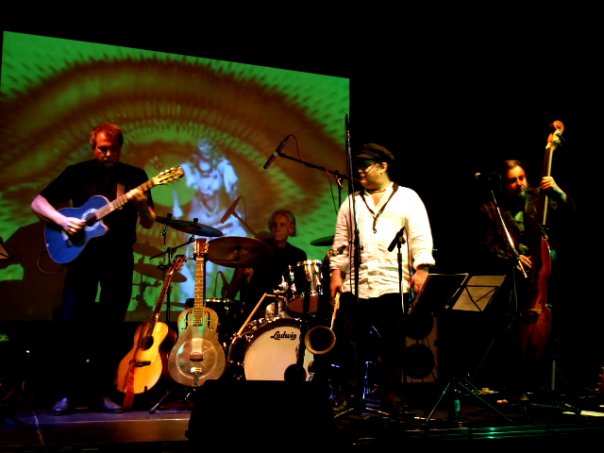 Duncan McKenzie
with band
left to right.
Duncan McKenzie, Lead Vocals, guitars, Chris Hunt ,Drums,
(Van Morrison, Lonnie Donegan,
Peter Donegan, Cat Stevens, Bob Dylan),
Martin Winning, Sax, flutes, (Van Morrison),
John Bentley, Bass player, ex Squeeze.
.................................
Big Jim Sullivan, Eric Roach, Ken Sykora
Martin Taylor MBE,
Duncan McKenzie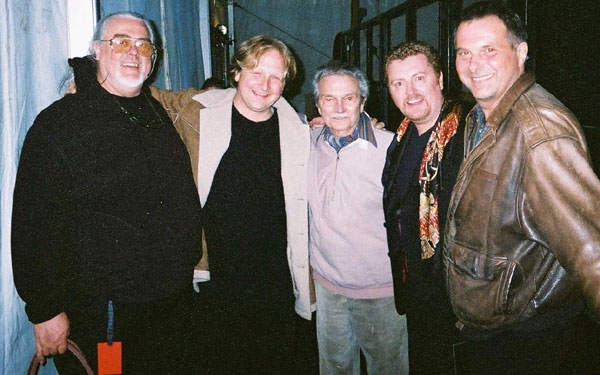 International guitarist, singer, songwriter, tv, film, radio, concerts, festivals. Duncan has also recorded original material for EMI.
As a session guitarist Duncan has played many major studios including
Decca, EMI and Abbey Road Studios , Duncan also played in a duo for many years with guitar legend Big Jim Sullivan.
Duncans playing ranges from emotional ballads to incredibly dynamic techniques and intricate finger styles, this together with his distinctive vocals, makes him a popular choice at festivals concerts and private functions worldwide. Duncan also plays chosen local venues. If you want slinky background music or a real party dancing the night away, Duncans your man. His experience is huge having worked with many world famous players!
Influences are a unique blend of blues, folk, rock, Celtic and Flamenco.
He regularly shares the stage with some of the finest musicians
in the world.
biggest radio audience, seven million on CMTV
Played to ten thousand people in Switzerland Festival.
Duncan also performed a concert to a full audience in Lugano Cathedral with outside broadcast to Italy and Switzerland.
click below to hear that recording "Amazing Grace".Live in Lugano Cathedral.
click below to hear new instrumental by Duncan. "Harry's Song"
Please see new page of Duncans music videos, including some with Big Jim!
Duncan co-wrote and performed
'TO ALL OF YOU OUT THERE'
"To All Of You Out There" Original version for Stuart Henry and played to close the show on Radio Luxembourg every night for many years.
Albums available....
"New Life" singer songwriter album all written by Duncan
"Ordinary Man" all original songs by Duncan, full band
"Heartstrings" chilled guitar instrumentals written and
played by Duncan.
"Mind Your Head" instrumentals written and played by
Duncan and John Bentley.
some of the finest musicians in the music business are featured on these albums and at gigs !
Big Jim Sullivan, The Aquila album. Jim and Duncan played as a duo and with band for many years.
Jim played on over 1300 hit records one of the worlds most respected session musicians !
Al Scott, bass ( Oysterband)
John Bentley, ex Squeeze Bass Player
Chris Hunt , drums, (Van Morrison, Cat Stevens)
Jay Stapley, electric guitar, (Mike Oldfield, Roger Walters)
Gary Grainger, electric guitar, (Rod Stewart)
Mike Piggot, violin, (Phil Collins, The Wailers, Peter Green,
Ralph McTell, Bert Jansch, Pentangle)
Martin Winning, sax, flute, (Van Morrison, John Martyn)
Frank Scully, drums, ( Keith Emerson of ELP )
Stewart Curtis, Saxaphone, flute etc ( Percy Sledge,
Marie Wilson)
Ordinary Man produced by Al Scott
A few more reviews
"The CD is a revelation and I love it"
David Bailey.
.............
"The Album confirms his position as a premier UK acoustic player
who many an aspiring musician should investigate further for his supreme professionalism and classy material"
Musician Magazine.
.............
Angie Palmer,
described as one of the great British songwriters by
Bob Harris on Radio 2, was so moved by McKenzie's performance she almost forgot she was on next!"
Maverick Magazine.
............
LINKS :- Please click on underlined highlights below for.....
https://soundcloud.com/duncan-mckenzie-music SOUNDCLOUD
facebook,Duncan McKenzie, Musician, Singer, Songwriter
FACEBOOK PAGE
LINKEDIN
FACEBOOK
Twitter Duncan
Duncan's National Steel Duolian 1932